Goring Bathroom
I've spent the last 2 weeks on a bathroom in Goring. This was the bathroom when I arrived:
Gutting
First I gutted the bathroom and started installing lighting wiring: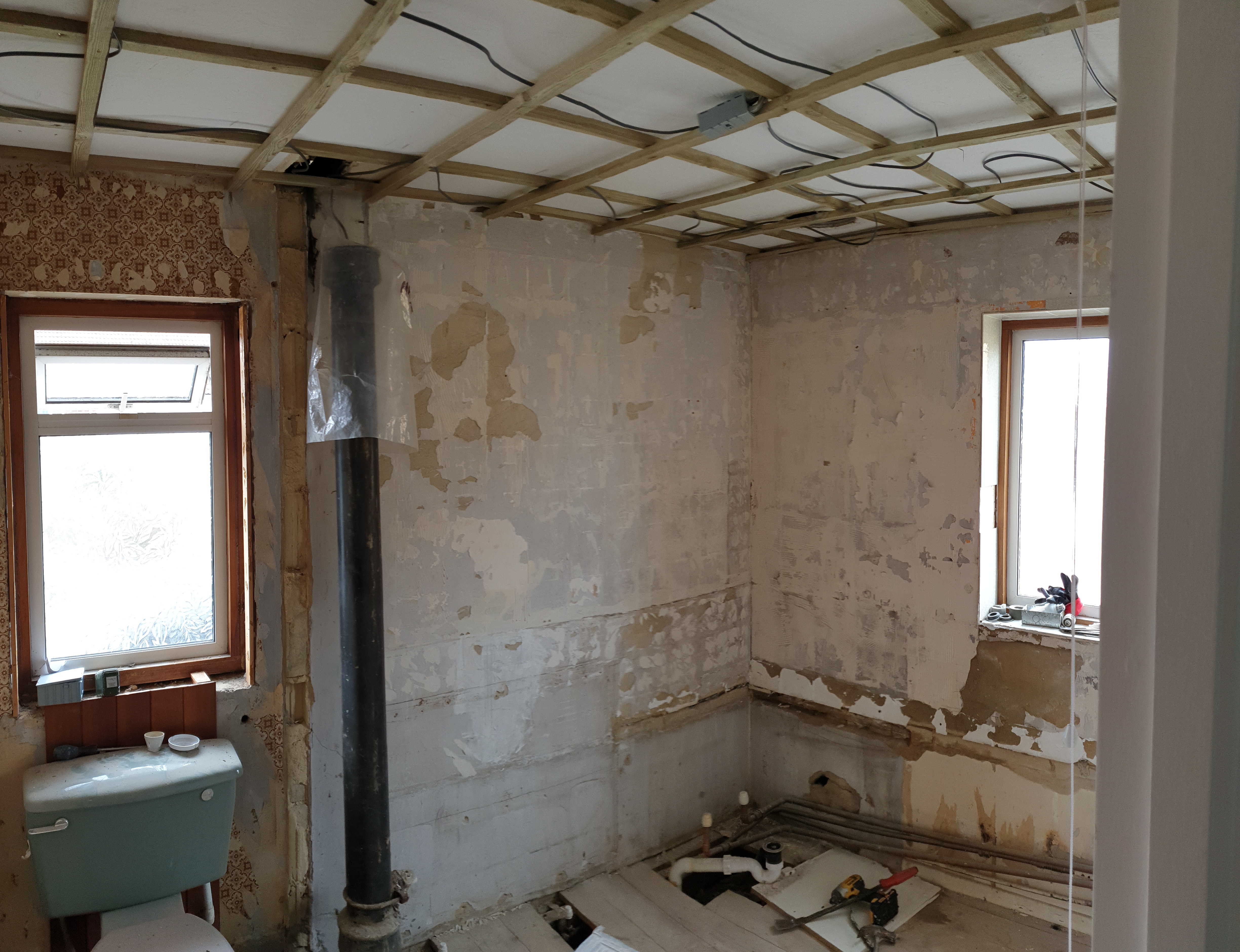 The Waste Pipe
As you can see, there was a waste pipe that ran through the middle of the house, down into the downstairs toilet.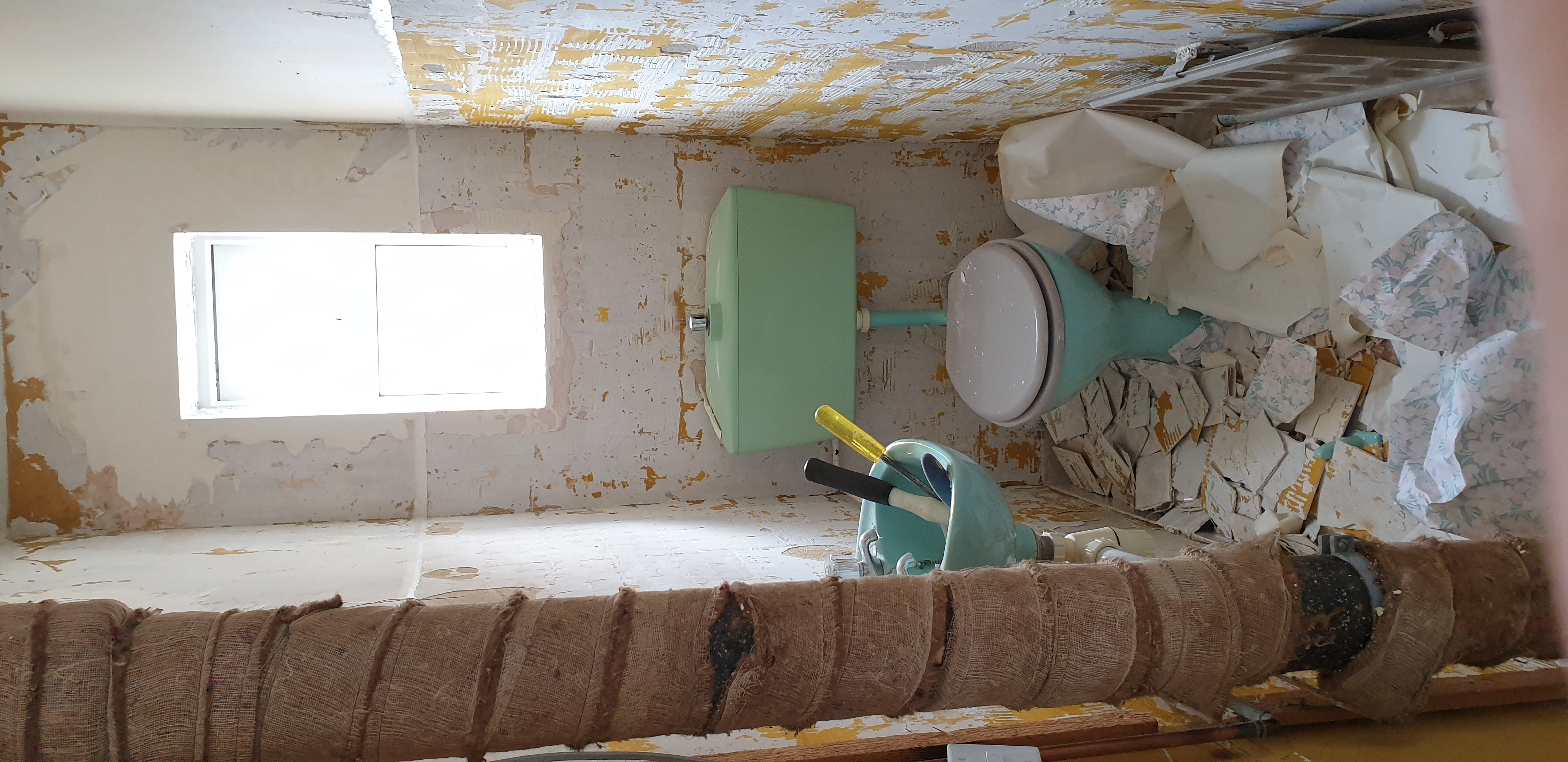 This had to be removed, bagged and disposed of.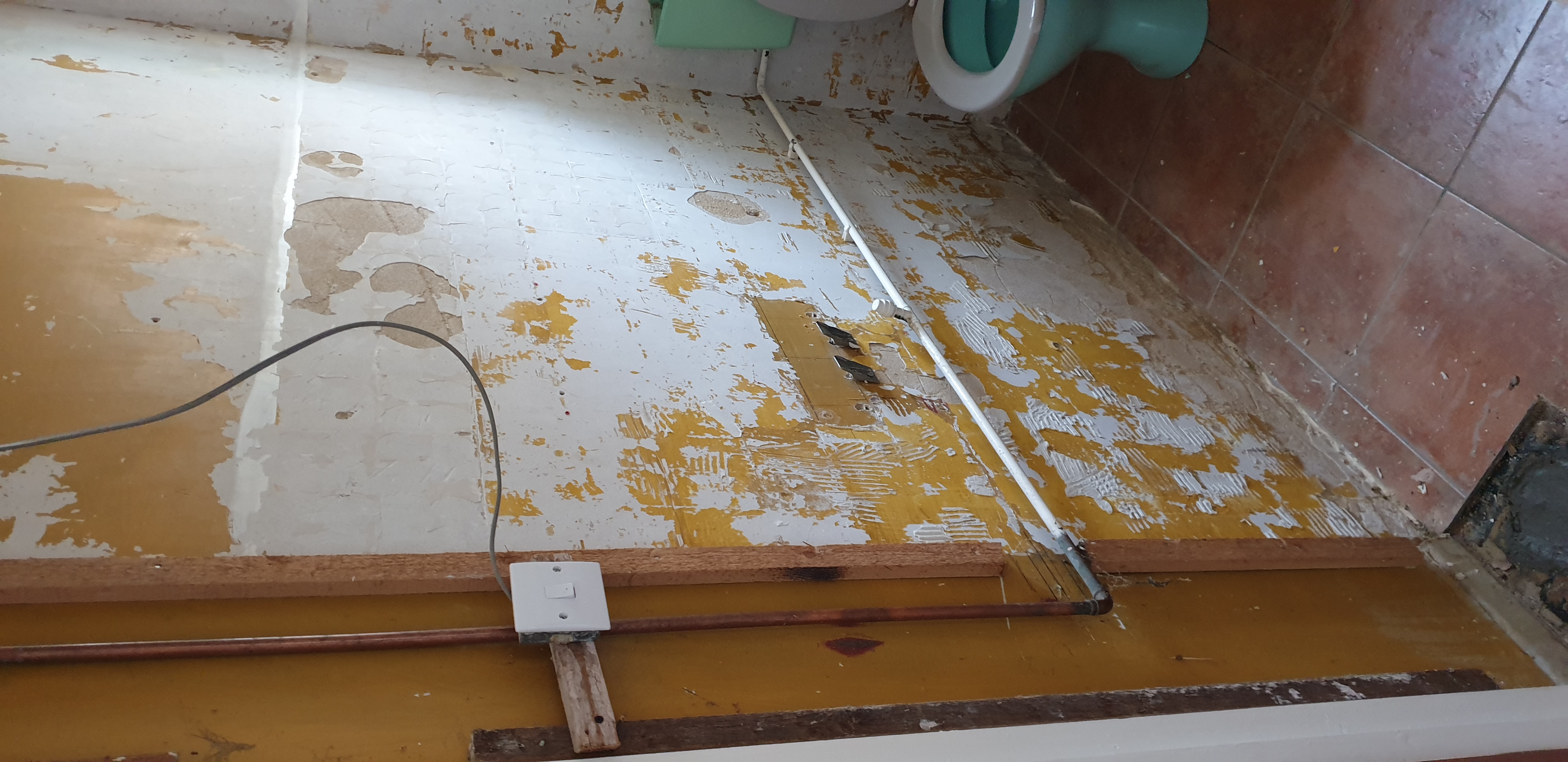 Meanwhile, I installed and cemented in a new waste pipe on the outside of the building: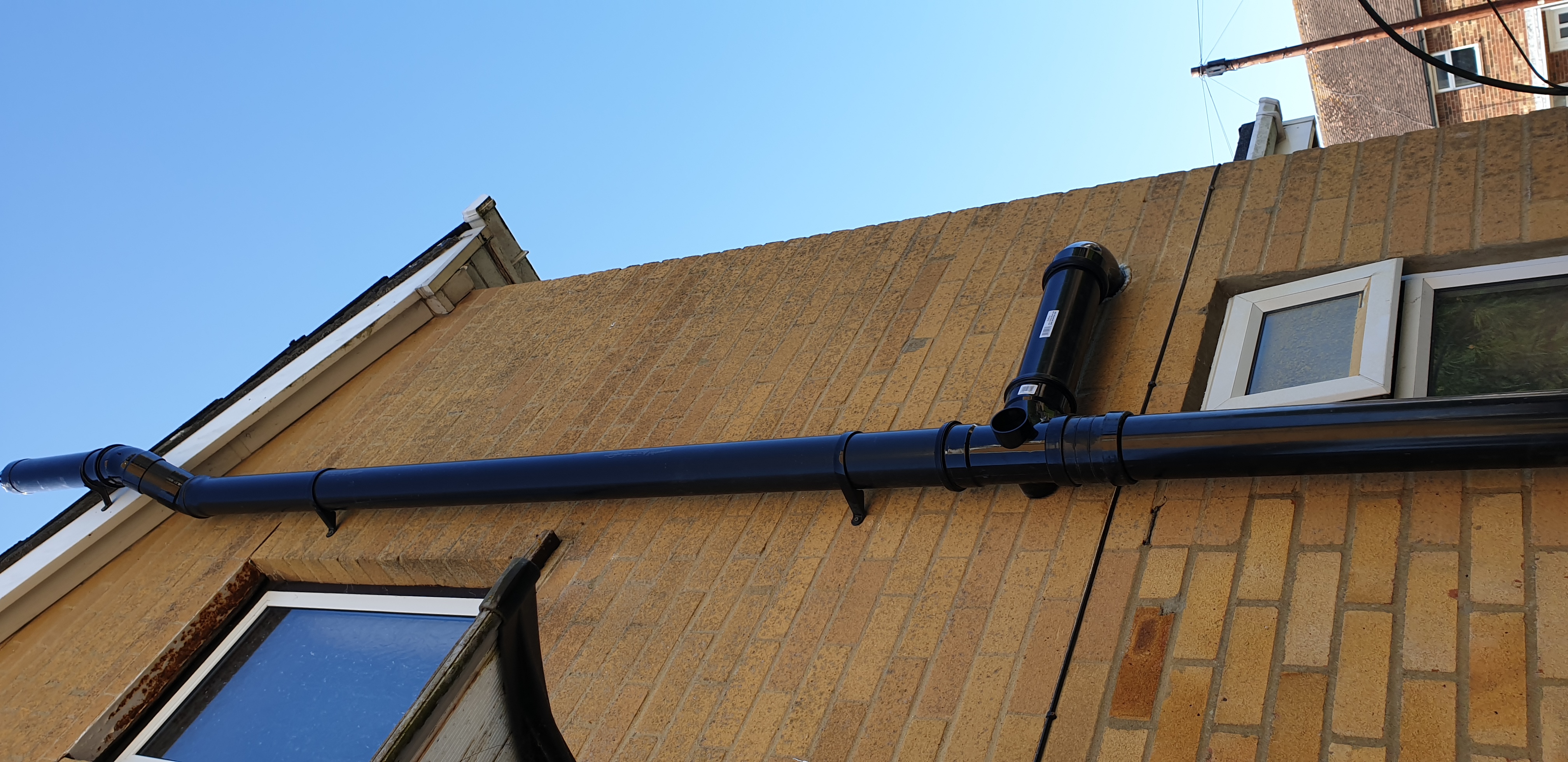 Overboarding and Plastering
First I plastered the ceiling: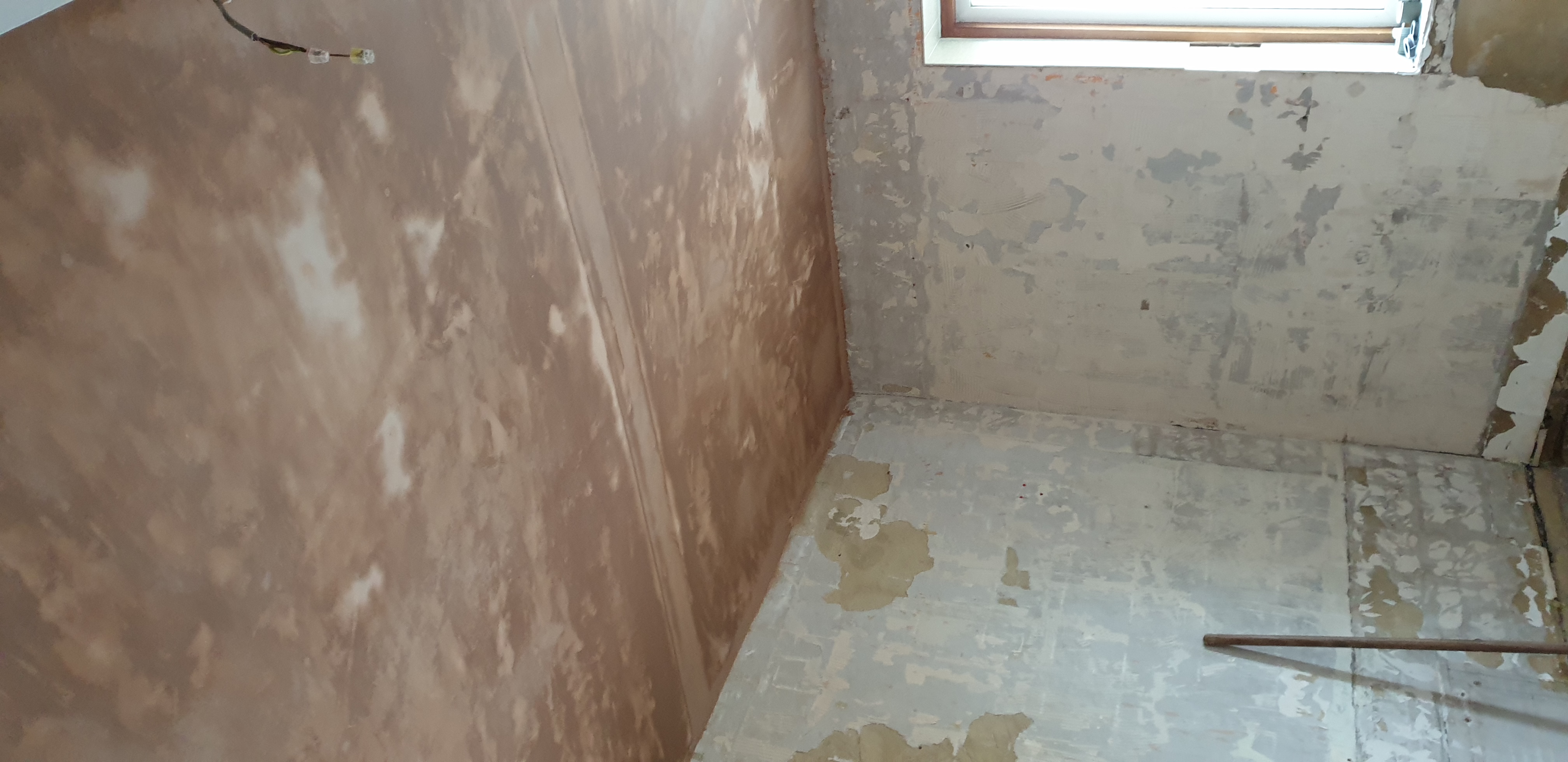 Next, I overboarded the walls: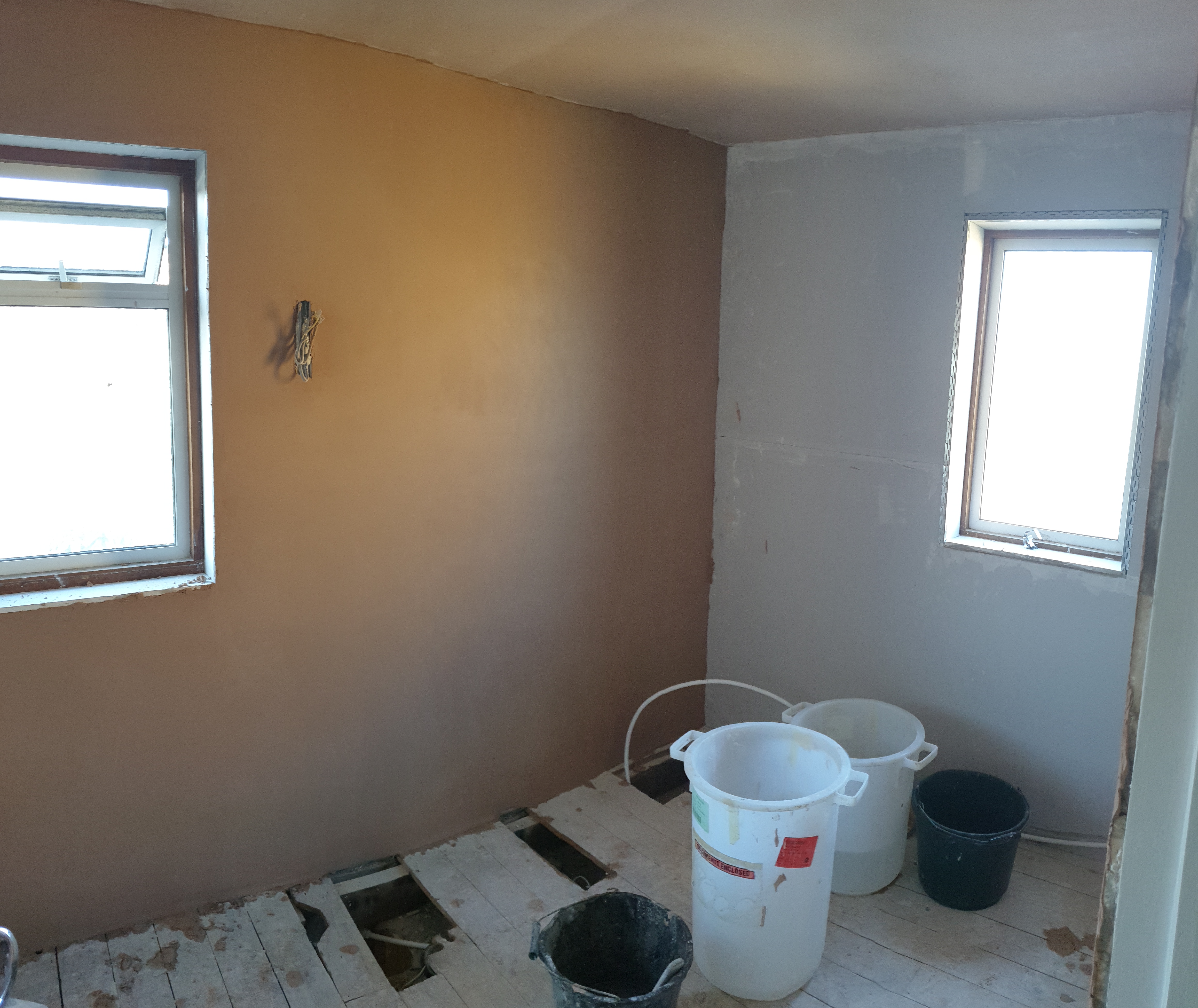 I then plastered the walls: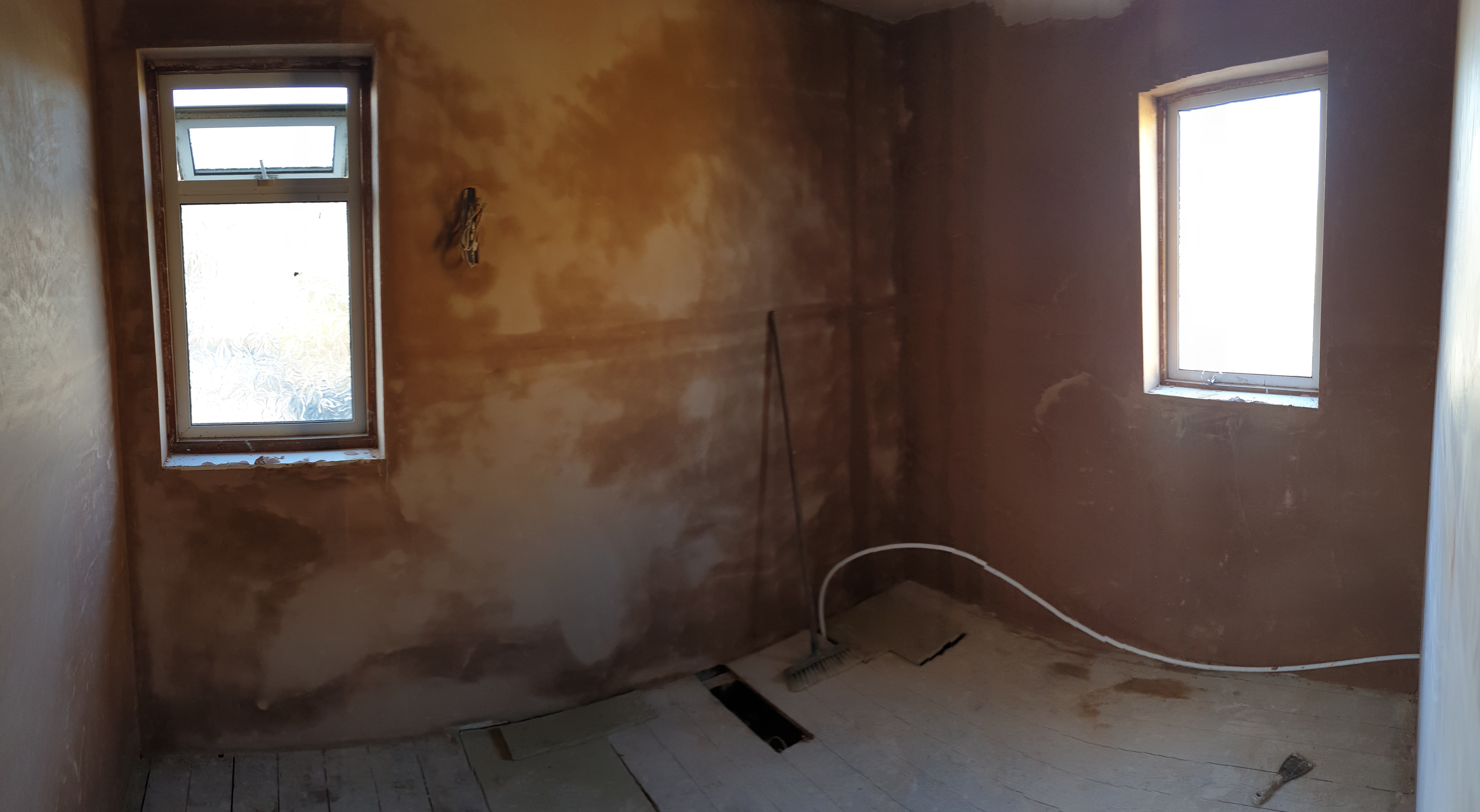 Pipe work
I installed a new toilet waste pipe that ran from the left of the room underneath the floorboards so it was all hidden from view.
The floor
Once the plaster was dry and a mist coat had been applied, I boarded the floor and started tiling the floor: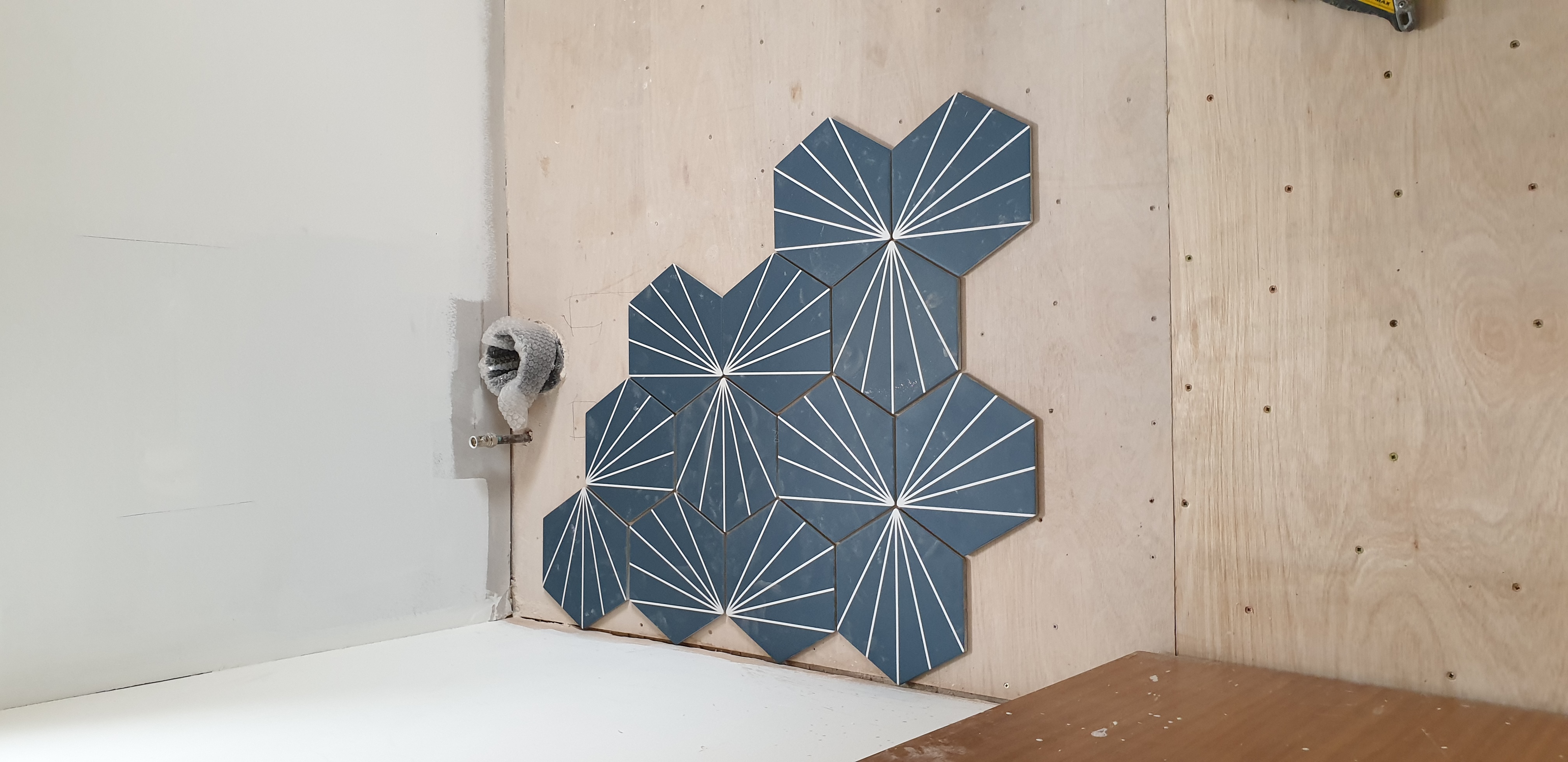 I installed all the pipe work behind the walls and fitted the taps and bath.
Units
The bath and vanity unit was then installed. I also started tiling around the bath and installed the shower unit: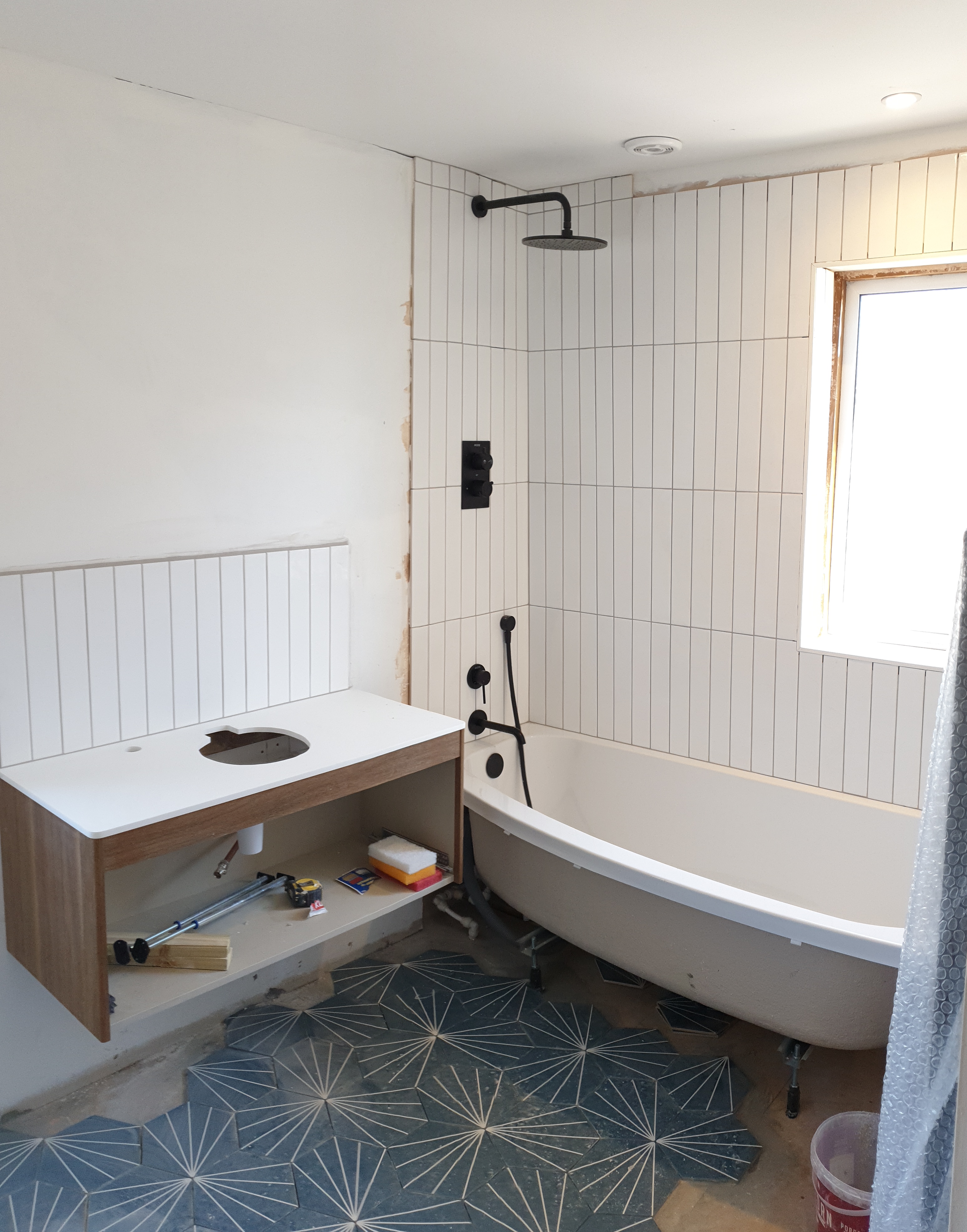 Next I started grouting the floor and installed the sink and vanity tap: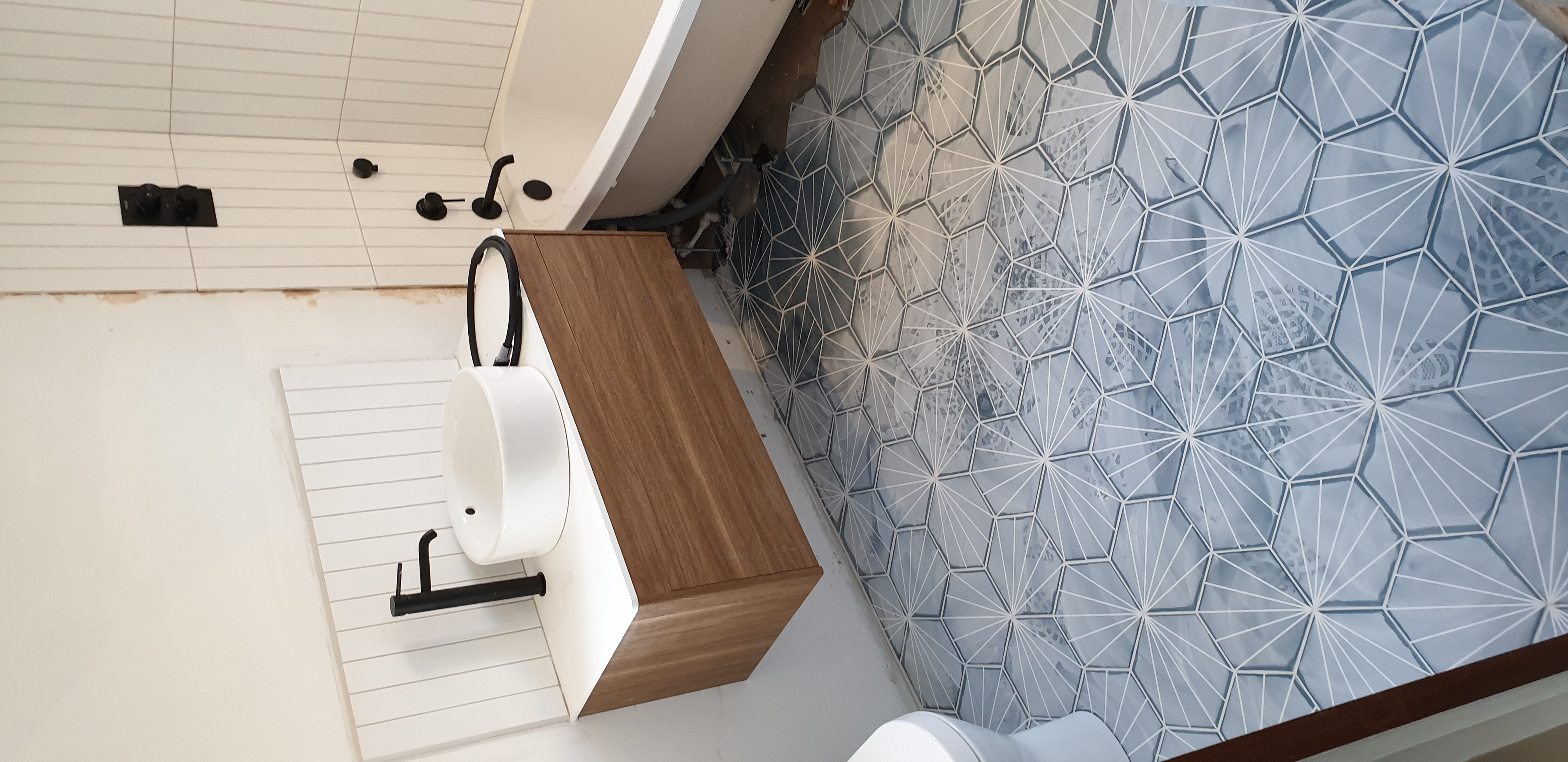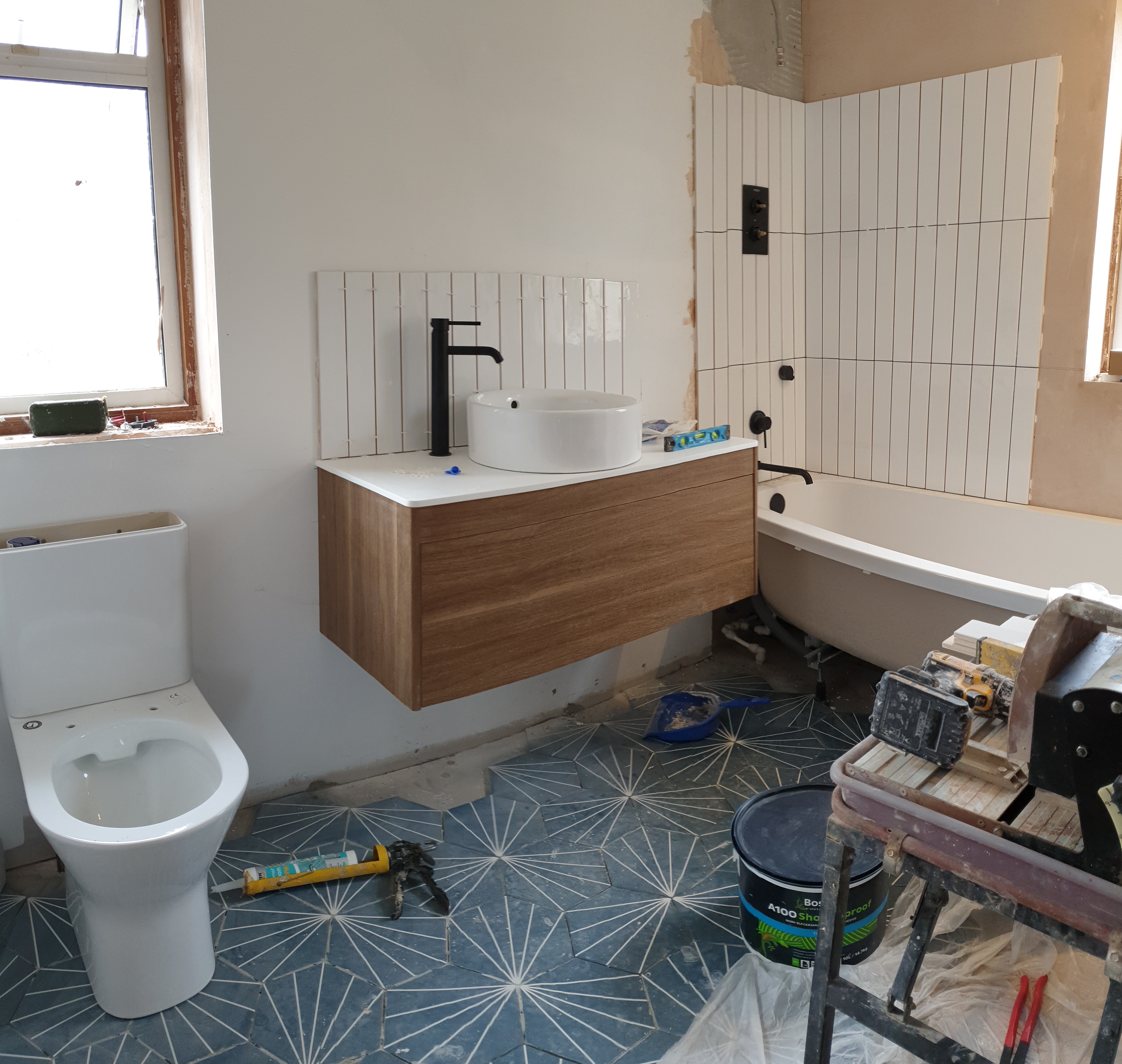 Finishing touches
To finish up I installed a window ledge, installed the skirting, installed the shower screen and added the toilet roll holder.