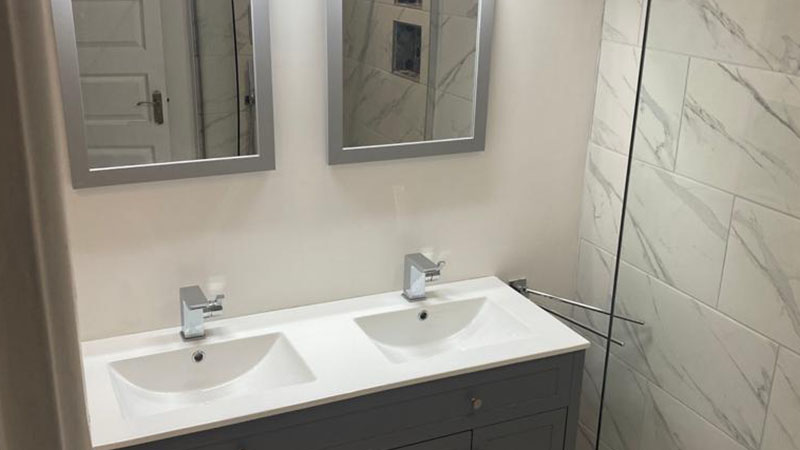 North Lancing Bathroom
For the last 2 weeks I have been completing a bathroom refitting in North Lancing and it has been a huge success. Clients are happy with their fresh new bathroom and I am happy they are happy.
Overboarding
I started by ripping out the old bathroom and getting it as tidy as possible. I overboarded the walls and spent the day plastering to get the walls flush.
Piping
Next I ran piping for the new bath and shower, keeping it all hidden and neat for the customer.
Lights
Next I installed some LED lights in the ceiling to create a soft warm glow. Now I can properly see what I'm doing!
Vanity Install
Next I installed the vanity unit to the wall.